There has been a plethora of negative news since the beginning of 2020. From natural disasters, public shootings, to kidnapped children, and even escalating tension between two nations. Most news headlines focus on eliciting emotions to gain attention (clicks) from its audience; for example, anxiety, sadness, and other emotional responses.
With an increasing prominence of social media, the news is readily available at our fingertips. The ease of instant access to the news is exhausting a significant portion of online users, which is leading to news fatigue. When we are often well versed with trendy memes, celebrity scandals, TikTok, and a barrage of entertainment, reading negative headlines becomes burdensome.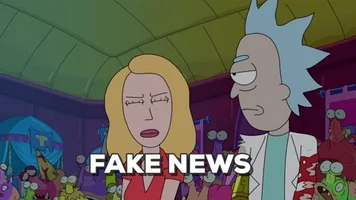 Although news consumption via the television remains the most popular platform, social media, and online news websites have seen steady inclines. According to a 2018 survey from the Pew Research Center, 43% of Americans consume the news via websites or social media. This online statistic shows that it is closing in on the leading 49% of news that is still consumed via the television.
Previously stated above, news fatigue was a significant factor in the growing avoidance of news consumption, however, we may be equally to blame. Our brains are hardwired to identify negativity first.
When we identify negative news headlines first, psychologist call it negativity bias, something we develop in our early developmental stages. Often, when we browse online news sources, our minds quickly respond emotionally to what we view as negative. For that reason, journalists or publishers, use these statistics to create misleading or negative headlines; our clicks are our votes for what we want to view.
So how do we filter the amount of negative news we consume?
Avoid Reading the News First Thing in the Morning
It's no secret that positively motivating yourself in the morning is effective. That is why if you search for motivational videos, what you will find are influencers who continually encourage their audience to repeat positive mantras or establish healthy morning habits.
Therefore, reading the news that you could potentially find discouraging first thing in the morning is not a wise decision.
Researchers Shawn Achor and Michelle Gielan partnered with Arianna Huffington to conduct a study on a group of 110 participants, on brief news exposure during the workday. They placed the participants into one of two different conditions. One group was exposed to negative news early in the morning; the second group viewed solution-focused news (overcoming an obstacle that relates to life).
Individuals who watched just three minutes of negative news in the morning had a whopping 27% greater likelihood of reporting their day as unhappy six to eight hours later…
Seek Media That Focuses on Solutions
With the plethora of news options out there, it can get difficult to discern which ones to pay attention to. However, searching for empowering or transformative news may help you in being positive for the majority of your day.
Stories that present solutions are more constructive to your mental health than just viewing a barrage of negative news. You can follow What's Working series from the Huffington Post or CNN's new impact series for more solution-based news feeds.
Don't Indulge in the Negativity but Remain Informed
When I was in high school, a classmate once asked me why I was so quiet, never participating in classroom conversations with other classmates? "I don't know the topics they are talking on, so maybe I should remain quiet," I replied to her. She rebutted that I should share my thoughts because my opinion matters.
There are going to be news stories out there that occur outside of your country. However, being informed matters, having an opinion matters. For that reason, you should remain somewhat up-to-date with your local news as well. It is important to understand what is happening in the world around us. When we are informed, we are not ignorant of reality.
Filter out all the gossip stories and scandals that may seem interesting, but depriving your happiness. Instead, opt to follow local or solution-focused news in moderation.
Does it matter how often you consume information from the news? What are some steps that you take to control your news consumption?
This is Spotivity